I'm watching the All-Star game. It's 3-3 in the seventh inning, so the NL could still possibly win the game. They haven't won since I was 15. Anyhow, with the ASG game on, I was thinking about last year when I thought the NL had won as I went to bed at the Stone of a Beach youth hostel in Rio de Janeiro. So, reaching back into the photo album, here's a video and some pics.
Wyatt shows off his talents as we take a small snack at a cafe next to a Rio Samba club.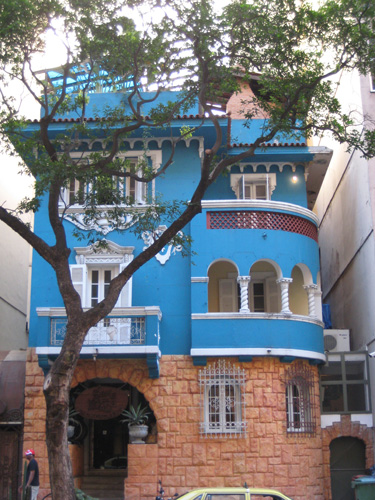 Stone of a Beach. Stone of a Beach! This was a really cool hostel in Rio. Our first few nights we shared a room with "Gary and the lads." Gary and the Lads were generally warming up when Wyatt and I got back. They had a limited vocabulary that prominently featured the F bomb, but were really great Irish dudes.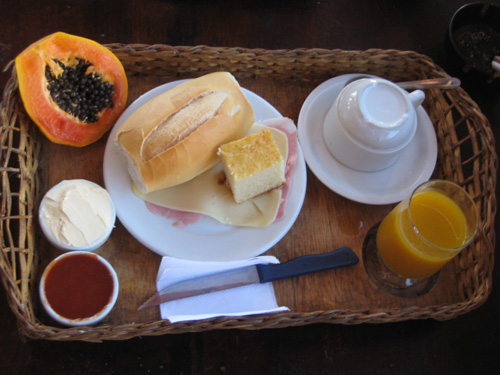 This was the very typical Brazilian breakfast available at most of the hostels we stayed at. I *think* this was the breakfast at the first hostel we stayed at in Rio (Rio Backpackers). We left Rio Backpackers after one night because the rooms were disgusting with mold everywhere. That said, Wyatt met a nice Danish girl while I was scoping out a second helping of that tasty red jam. (Wyatt, you have to remind me of it's name.)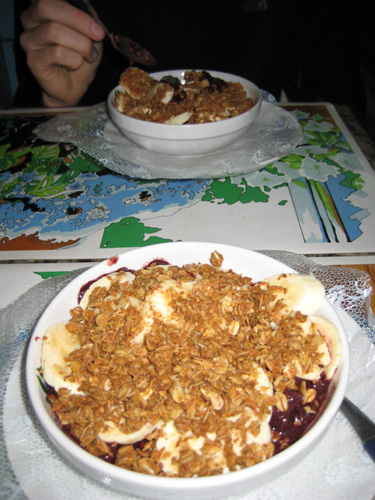 One of the best things Wyatt introduced me to in Brazil was the Acai dessert. Acai is a berry that is common down there and is served in various ways. Here, we stopped in a very small Sao Paulo cafe where the owner regaled Wyatt with stories (in Portuguese) about some of his female customers. (My understanding was that the stories were borderline appropriate, but much more so than our cab ride in Rio.) Anyhow, the Acai berries are pureed and cold, kind of like a slushy. They are topped with bananas and granola. Very enjoyable on a warm evening.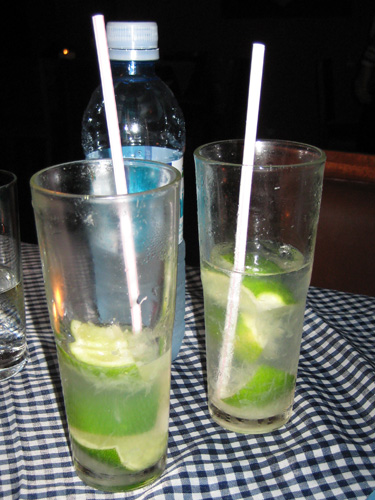 And finally something Wyatt should not have introduced to me. One of these (I think the one on the left) is a Caipirinha, the other is a Caipirvodka. The Caipirinha included a sizable helping of Cachaca. Wyatt let me order the Caipirinha and it was the strongest drink I've ever had. This, as we sat in a samba club with the music blaring and the Rio youths dancing all around us. Great memories.